A Wish Come True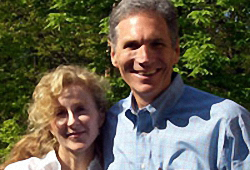 Tom Grathwohl P'11 '13 remembers exactly what set Elon apart when he and his wife, Darcy, helped their son, David Edge '11, make his college decision.

"The international studies program design was of interest to David and Darcy," Tom says. "She had done some international study, and she encouraged him to attend Elon as a result of those opportunities."

David took Darcy's encouragement to heart and chose to attend Elon. Shortly thereafter, however, the family's world unraveled. Darcy became very sick, and the family was devastated when she died in February 2007.

Tom felt a responsibility to honor his wife's legacy for David and his younger brother, Nathan, now an Elon senior. He established the Darcy Craig Grathwohl Memorial Scholarship for Study Abroad to support programs in the Isabella Cannon Global Education Center.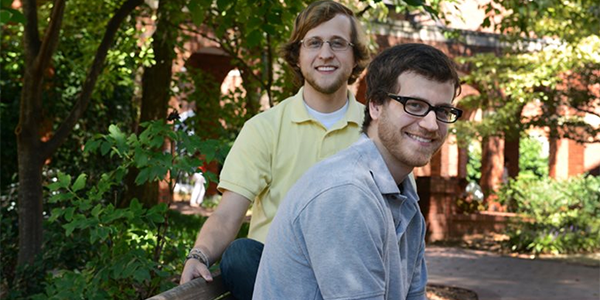 Nathan '13 and David Edge '11
"One of the things I wanted to accomplish was to identify a living legacy for Darcy," Tom says. "It came down to the boys and the education that she dearly wanted them to pursue."
Tom endowed the scholarship with a cash gift and will support the scholarship in the future with a planned gift in the form of a bequest intention. Darcy's parents, Jane and Frank Craig, have supported the scholarship by making a planned gift through a charitable remainder trust. For Jane, the gift honored one of her daughter's long-standing wishes.
"Darcy mentioned many times that if she ever had enough money, she would love to sponsor somebody and help them study abroad," Jane says. "It's a wonderful gift for the school and for her."
Darcy believed that international study could result in remarkable personal growth for her children, and Tom witnessed that type of development in both David and Nathan when they returned from their own study abroad experiences.
"She was so intrigued by international study and the opportunities it could deliver to the boys," he says. "That is why we wanted to create this scholarship in her name. It's part of the legacy she wanted to impart to the boys."